Humanity First Ultramarathon (140 km in Japan) in support of Yang2020 and UBI
2019.10.12
I am currently in Japan for the Ethereum Devcon5 conference.
My plan has been that after the conference I will do some trail running.
One of the great takeaways of being involved in the blockchain community is the wide spectrum of different people you get to talk to. This is some of the most fascinating aspects of being in these conferences, and I love it.
By chance, I got to know about the US Presidential Candidate Andrew Yang from a person who was handing out pink caps saying Yang2020.
When I got the cap and got some understanding about Andrew Yang I knew that this ultra will be dedicated to Yang2020 and his Humanity First movement. Although I am not American my self I am happy to give my efforts to promote the values of the Humanity First movement.
One of Yang's pillars is Universal Basic Income. UBI might sound scary at first, but I suspect that whatever country which successfully implements it will see some extraordinary creative, innovative and strong health benefits coming out of it.
UBI is some next level stuff.
Follow me on Twitter @Bashlund. If I have reception I will send some updates from the trail.
Below are are my plans right now but there is currently a Typhoon crashing into Japan, so the plans might have to be adjusted if it has not passed by tomorrow morning.
I am currently in Hashimoto, south-east from Osaka. My plan is to take a taxi in the morning at 5 AM one hour south to Koyasan, where the Kumano Kodo Kohechi trail starts.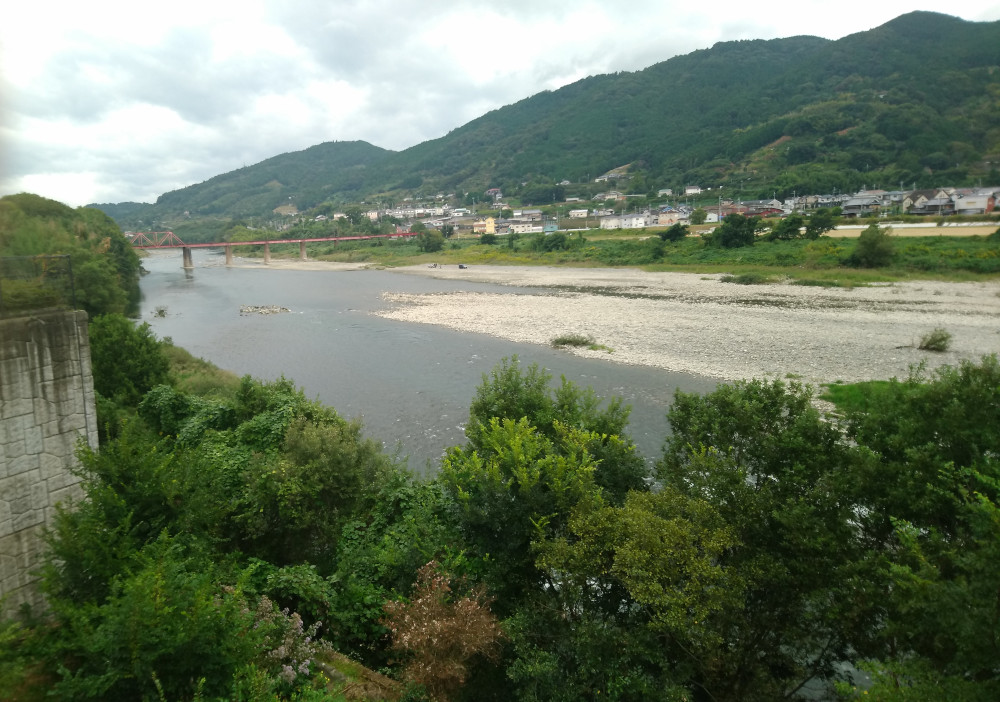 At sunrise I will start running, south, for 70 km crossing three mountains.
I will sleep one night in Kumano Hongu, then I need to go back, which I will divide into two days. So the 140 km will take me three days to complete.
The only thing which could stop me is the Typhoon, but it seems to hit other places much more than around here.
This is the current Typhoon forecast. By tomorrow it would have moved further away.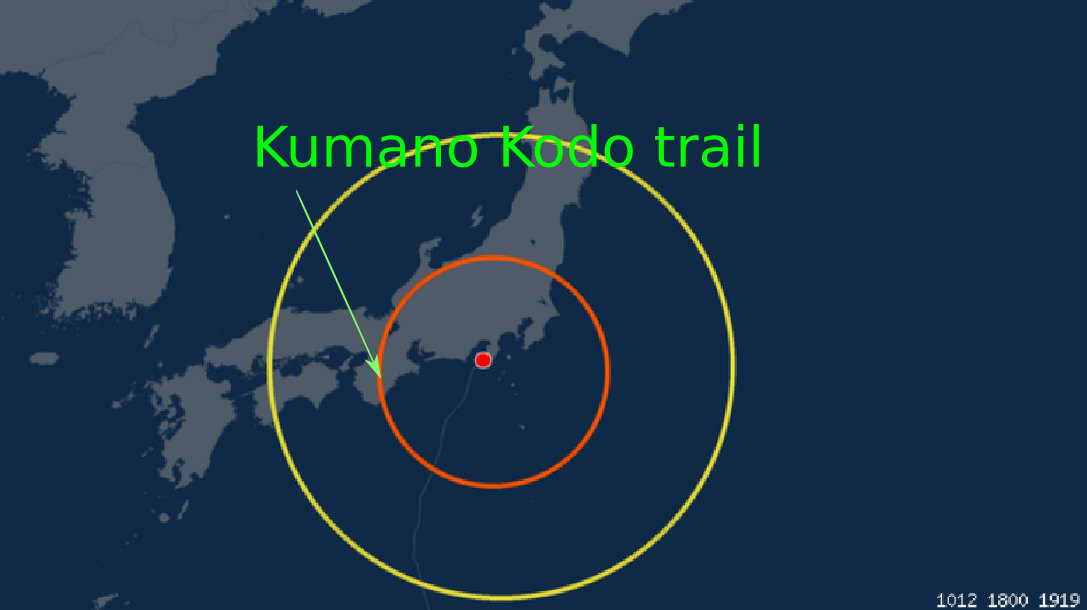 This is my route, first south, then back north.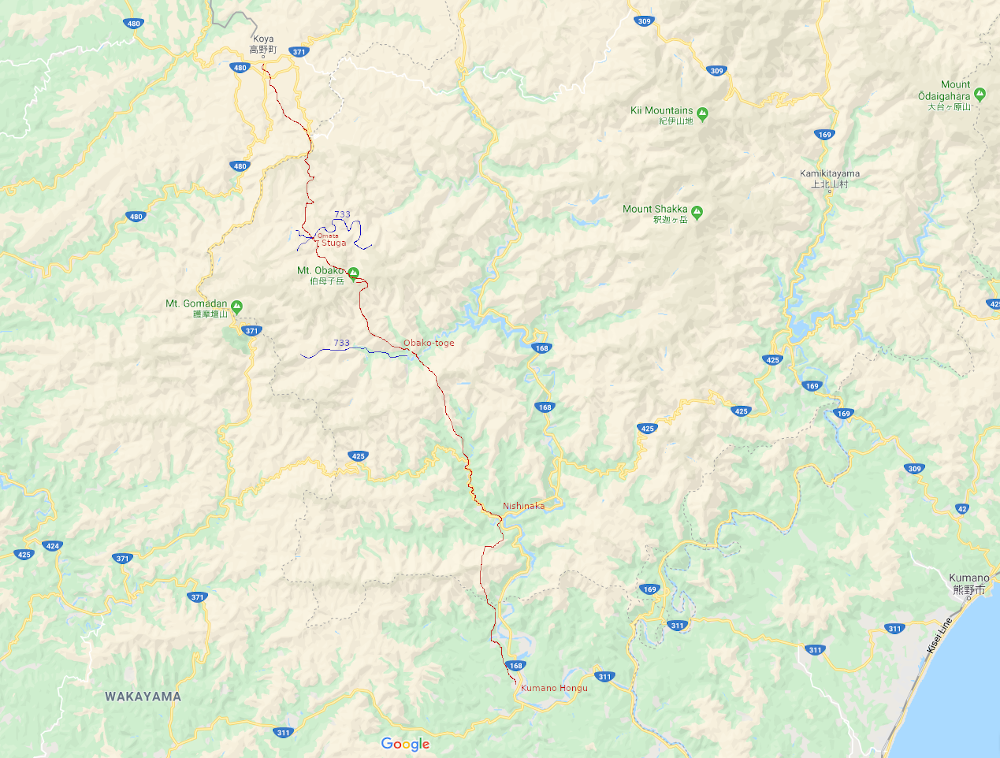 This is my miniature toothbrush: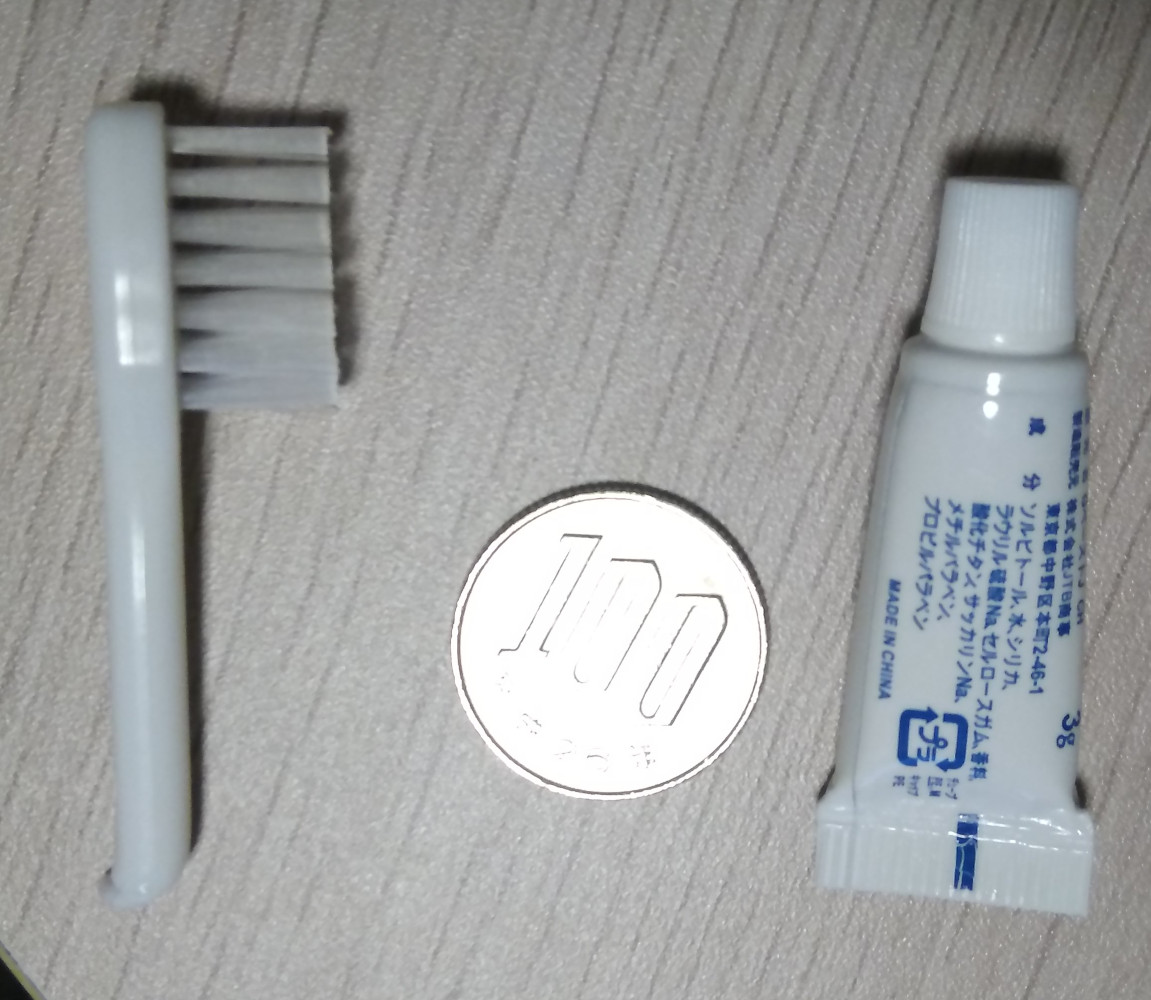 I have also packed a lot of snacks and important things in my Salomon running vest, of course :)
I get started in about 9 hours. 06.00 AM Japanese time. Stay tuned on Twitter @Bashlund, hopefully there is reception so I can post some updates.
I must send a big THANK YOU to Masahiro from the Kaizuka Running Club in Osaka. I sent my original running plan to him going totally off trail and his reply was: "your plan is reckless, you must immediately cancel it".
Then Masahiro made some research and some phone calls to come up with the Kumano Kodo Kohechi trail for me to run. Thank you Masahiro!
Now I will head down to get two Sushi's, one for dinner and one for breakfast.
#HumanityFirstUltra